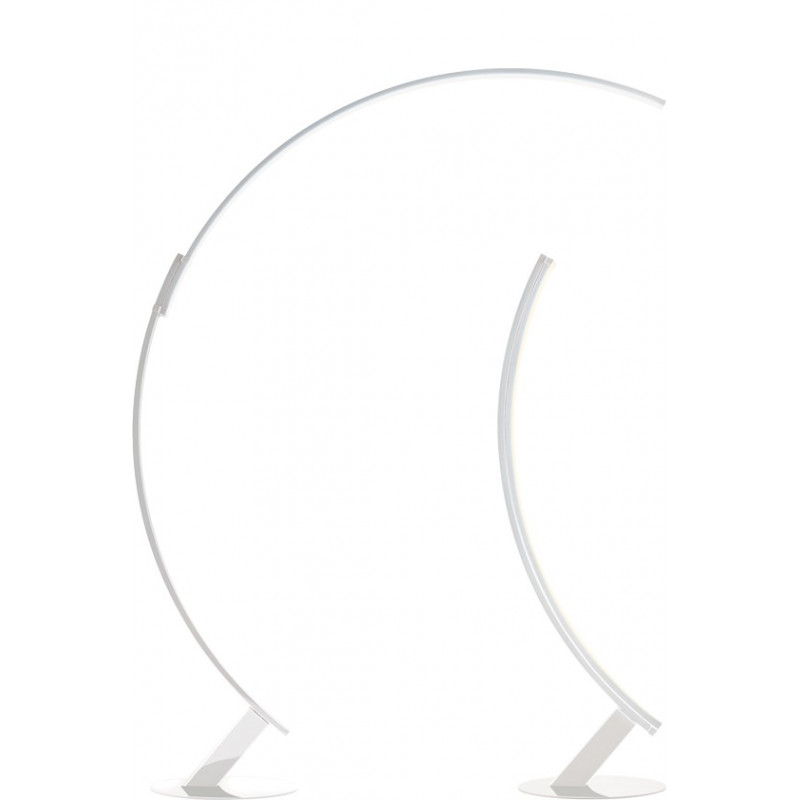 search
Kyudo floor lamp structure in glossy painted extruded aluminum Led 43,2W 2700K
Kyudo is the way of the bow, a millenary discipline inspired by Zen philosophy. And like an arc of light, the floor lamp conveys feelings of balance and elegance. The continuous sequence of LEDs traces a luminous ribbon that can be positioned as desired, thanks to the two arches that make up the structure and slide over each other.
For quotes or information, contact us by contact form
Insured shipping always free in Italy and EU
5% extra discount with bank transfer payment
Floor lamp with diffuser mounted on a sliding track that can be adjusted as desired. Glossy painted extruded aluminum structure. Low voltage LED strips.
Colors: White, Black and Orange .
SOURCE : Led strip 1 x 43.2W 2700 K - 4200 lm - CRI > 90.
Dimmable .
10 other products in the same category: